Scent Bowl Fragrance in a Bottle-Starter Kit
STARTER KIT COMES WITH A SCENT BOWL DIFFUSER AND YOUR CHOICE OF FRAGRANCE.
$24.95
See our Scent Bowl reviews!!
"The quality of the scent bowl is very good for the price."
"Fantastic as usual. Absolutely love the diffuser. You won't be disappointed."
"I usually don't leave long reviews but must make an exception for this product. I've tried many fragrance diffusers for candles and wax. IMO this diffuser works better than wax warmers, candles, or ultrasonic mist diffusers."
"The aroma was instant and my high ceilings didn't make a difference. Customer service was awesome.
Scent Bowl Fragrance in a Bottle – Refills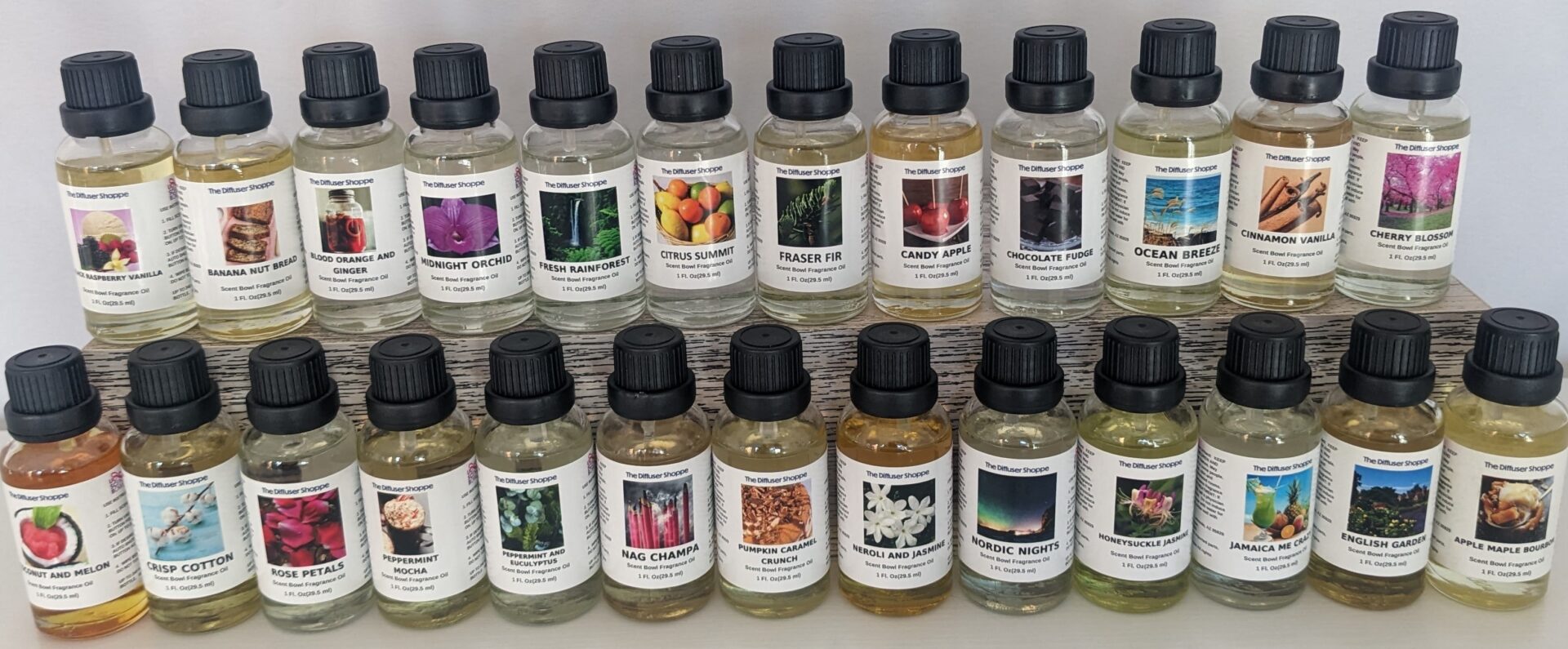 Choose Your Fragrance
$7.95
Scent Bowl Essential Oil Blends- Starter Kit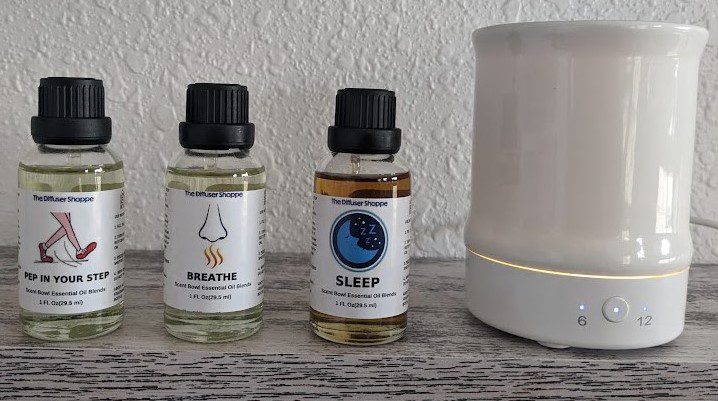 SLEEP- Fall to Sleep Naturally/Relax
BREATHE-Ease Breathing/Open Airways
PEP IN YOUR STEP-Uplift, Awaken, Energize
STARTER KIT INCLUDES SCENT BOWL DIFFUSER AND YOUR CHOICE OF EO BLEND
$24.95
Scent Bowl Essential Oil Blends- Refills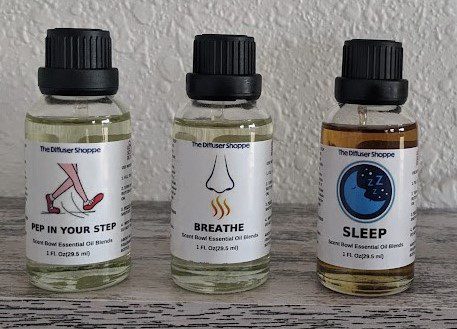 SLEEP- Fall to Sleep Naturally/Relax
BREATHE-Ease Breathing/Open Airways
PEP IN YOUR STEP-Uplift, Awaken, Energize
Choose Your Blend
$9.95